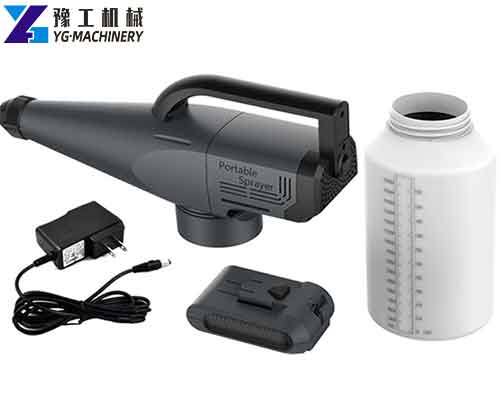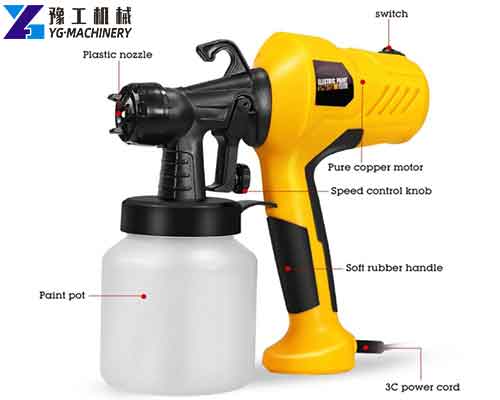 The popularity of blu ray anion nano spray guns for sale in YG Machinery has always been high, and more and more customers have purchased hand-held nano spray guns from YG Machinery, which can be used to disinfect small spaces such as home bedrooms and cars. Nano disinfectant spray gun has a large amount of atomization, saves water and electricity, and is not easy to block. In addition, we also have an intelligent atomization disinfection door, electrostatic fogger sprayer machine, UV light disinfection robot, glove making machine, etc. Contact us to know more about the disinfection sprayer machine. 【Whatsapp/Wechat/Phone/Skype】+86 136 1385 6800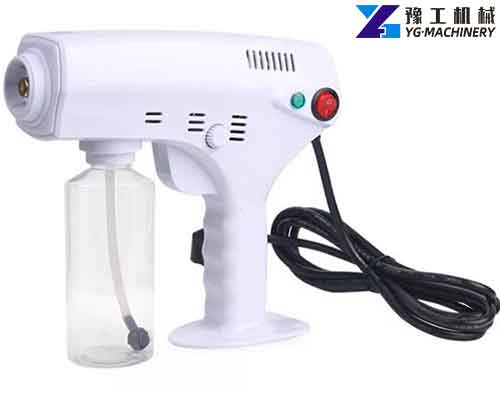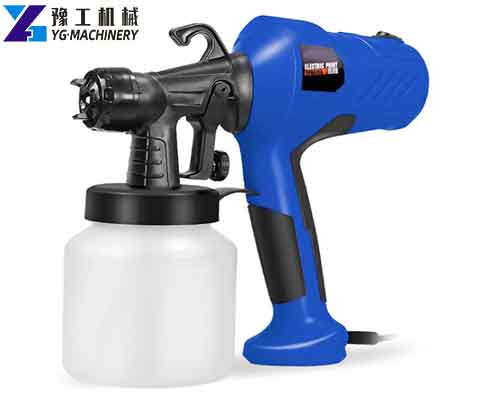 Blu Ray Anion Nano Spray Gun for Sale with Best Price:
The customer I want to talk about today saw our website from a Google search for "Blu Ray Anion Nano Spray Gun" in November. First, He saw the pictures of our products, he was very surprised. There is also a portable handheld disinfection spray gun. When they know about the parameters and advantages of our products and decided to contact our staff. Our customer has been very detailed from the first email. He has a retail store in the United States. Due to the serious epidemic situation, he wants to import some disinfection spray guns to serve more people. And sent us the destination port. Our sales staff immediately contacted our customer and sent detailed information about our products. The customer placed an order very quickly. It only took 2 days to purchase 200 units.  And a contract for the subsequent 1,000 units has been signed. The first 200 units have been shipped.
Features of Blue Light Nano Steam Spray Gun:
Large and ultra-fine atomization volume, spraying massive disinfection spray.
The effect is dozens of times smaller than the traditional press spray, and the disinfection effect is deeper.
Blue light + nano fine mist, the sterilization rate is 99.99%.
Atomizing and disinfecting the whole body before entering the house, including clothing, handbags, shoes, and family members are at ease.
The mist sprayed by the atomizer will stay in the air, and the scope of disinfection is wider.
Wireless charging, is more convenient, has no heating core, more stable.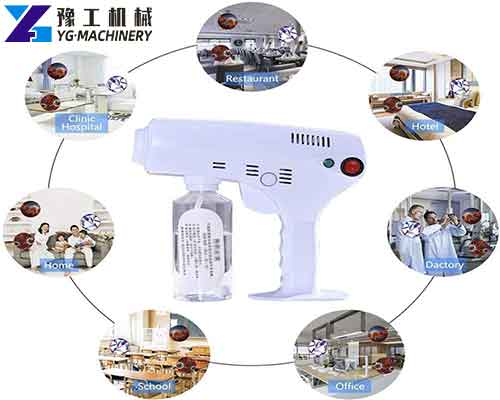 All-round rapid disinfection without dead ends, essential for anti-epidemic! You must have it in your home, shop, and car. Viruses and bacteria can go away!
Application of Car Fogging UV Sterilizer Machine:
Nano blue light atomization disinfection device, through the nano blue light, can kill viruses strongly. At the same time, the particles are sprayed to cover the entire area, and 360° is thoroughly disinfected. The blue negative ion nanospray gun can be used in cars, homes, shops, companies, schools, and beauty salons. For example, tables, stools, etc. can be atomized and disinfected before eating, which is healthy and safe.
Blue Light Nano Steam Spray Gun Price – YG Machinery Manufacturer
At present, in China, the price of raw materials has risen and the RMB has appreciated, which means that each customer needs to use more dollars to buy equipment. Please place an order as soon as possible, and we will give you the best price! In addition, YG Machinery has not only hand-held disinfection spray guns but also smart disinfection doors, electrostatic sprayers, UV disinfection robots, luggage disinfection machines, oxygen generators, nitrogen generators, wet wipe production lines, mask machines, melt-blown cloth machines, etc. Please contact us as soon as possible!【Whatsapp/Wechat/Phone/Skype】+86 136 1385 6800