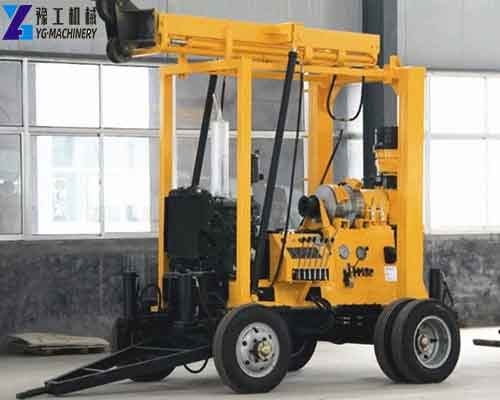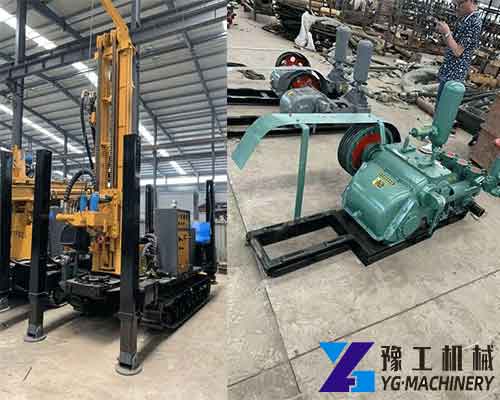 Some time ago, our sales manager Jennifer received an email from a Kenyan customer who said that he was very interested in our water well drilling rigs, wanted a quotation, and a list of shipping charges to the port, and our sales manager asked what the customer needed. The hole depth and other issues, Jennifer recommended our YGY-130YY machine to the customer, and also directly sent parameters and pictures to the customer, the customer also feels that this machine can meet the needs and meet the requirements. Our sales manager also invited our customers to visit the company and the factory to see the machine. The customer spent about a week in our company, we also hosted him very well, took him to taste the special dishes, went to various attractions, stayed in our company for a few days, tried to learn Chinese and our colleagues also get along very well. The customer said that this was his first time in China and he was very happy to stay here for a week. It was a great time for us. We also welcome him. I hope that we will have the opportunity to cooperate with him in the future.
YGY-130YY hydraulic water well drilling rig is mainly used for water wells, geological comprehensive survey, concrete structure holes, road and high-rise building foundation exploration, river embankment, roadbed grouting, and direct grouting, civil wells and earth temperature central air conditioning, etc.
Water Well Drilling Rig Parameter:
Technical Parameter
Model
YGY-130Y/130YY
YGY-180Y/180YY
YGY-200Y/200YY
Drilling Depth (m)
130
180
200
Open Hole Diameter (mm)
220
220
325
Final Hole Diameter(mm)
75
75
75
Drill Pipe Diameter(mm)
42-60
42-60
42-60
Drill Pipe Inclination (°)
90-75
90-75
90-75
Power (kW)
13.2
13.2
15
Weight (kg)
560
610
1150
Dimensions(mm)
2400*700*1400
2400*600*1400
2700*900*1600
Spindle
Speed(r/min)
142/285/570
130/300/480/730/830/1045
64/128/287/557
Stroke(mm)
450
450
450
Winch
Max Pull Force(kg)
1600
2000
2400
Pull Speed(m/min)
0.41-1.64
0.35-2.23
0.12-0.95
Rope Diameter(mm)
9.3
9.3
12.5
Roll Capacity(m)
27
35
35
Drill Mast
Rated Load(ton)
2
2
5
Height(m)
6
6
6
Mud Pump
Displacement(L/min)
95
95
145
Max.pressure(Mpa)
1.2
1.2
2
Times(times/min)
93
93
93
Hose
Inlet Hose Diameter(mm)
51
51
51
Outlet Hose Diameter(mm)
32
32
32
Water Well Drilling Rigs Feature:
Hydraulic cylinder, high efficiency.
The wheeled walking mechanism, very convenient to transport and adjust the level of the rig.
The pressure gauge shows the condition at the bottom of the hole.
The diesel engine uses an electric starter to facilitate and reduce labor intensity.
Equipped with BW 250 mud pump.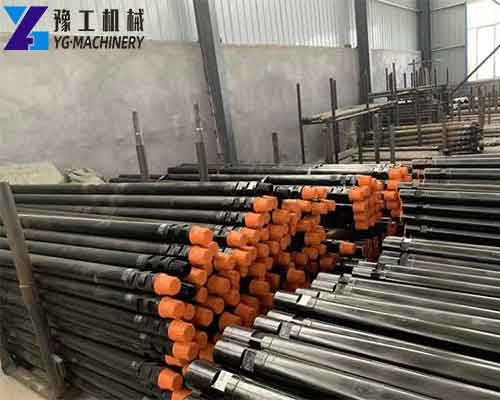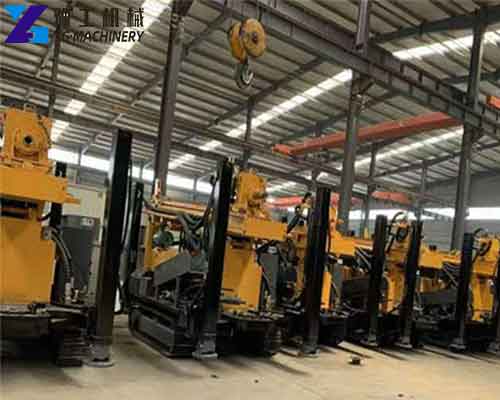 Water Well Drilling Rigs Manufacturer – YG Machinery
Henan YG Machinery Co., Ltd is located in Erqi District, Zhengzhou City, Henan Province. It is a large-scale construction machinery manufacturer specializing in the R&D, production, and sales of drilling equipment such as mines, tunnels, highways, and bridges. We can produce construction systems and equipment such as drilling rigs, road construction machines, and cutting machines. Technical design, material procurement, precision manufacturing, and strict quality inspection and processed to the highest standards. "Quality first, reputation first, innovation, excellent". it has always been our aim. We warmly welcome people from all walks of life to come and create a better future.